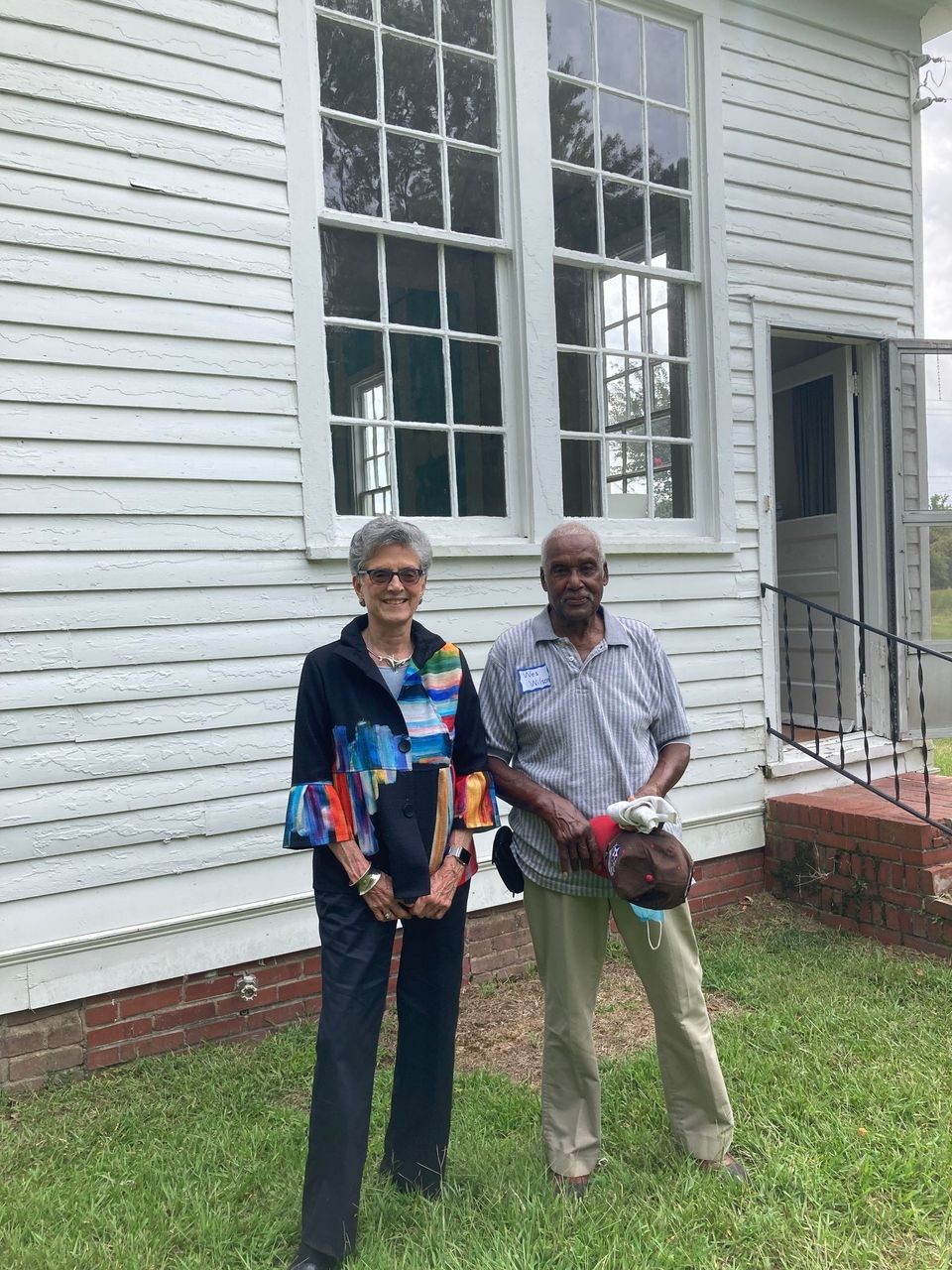 Dear Friends of the Woodville School,
October began with the excellent news that the site plan for the entrance and parking area has been approved.  Bids will be going out this month and we hope that work can begin before the end of the year.  Completing this project will enable the School to get an occupancy permit for the building.

 On September 22, members of the Foundation Board met with Dr. Dorothy Canter.  Dr. Canter is president of the Julius Rosenwald and Rosenwald Schools National Historical Park Campaign.  The Campaign's mission is to establish a "National Historical Park with a visitor center in Chicago that would interpret Rosenwald's contributions to Sears Roebuck & Company, in addition to highlighting his overall innovative and effective philanthropic activities. As a companion to the Chicago site, the National Historical Park would also include a number of Rosenwald School sites throughout the south, all to be selected by the National Park Service (NPS)."  See the
Campaign's website
for more information about this exciting initiative.  The Virginia Department of Historic Resources recommended the Woodville School as one of the sites for the park.